Amazon Advertising brought in the New Year with an announcement that has many e-commerce sellers doing their happy dances. Now, the Sponsored Products program will include bidding and targeting features. Sponsored Product Campaigns will give site owners more control over the locations of their ads, how to focus on their customers, and how to bid.
Amazon Bidding Strategies
There are three bidding strategies that Amazon Advertising has designed to give e-commerce users more control and ongoing performance improvement. They are:
Dynamic Bidding (Woah)…
When your sponsored product advertisement is eligible to appear, Amazon predicts the likelihood of that click converting to a sale. When a conversion seems possible, Amazon may increase your bid up to 100 percent to help you win the auction and show your product to consumers.
If the possibility of conversion is low, Amazon will decrease your bid, up to 100 percent. Advertisers can choose to use the diminished bid feature, which means Amazon will lower your proposal to the amount you have set.
Fixed Bids
This option is for vendors who do not want Amazon technology automatically adjusting their bids. We've seen a lot of Google Ads go bad when seller's walk away from manual touches. Hopefully that doesn't happen here.
Placement Bid Adjustments
Sellers can influence where their ads will appear on Amazon. Placement bid adjustments can travel between 0 and 900 percent for the first page, top of search placement and the product page placement. When your ad is eligible to show up on these pages, your bid will multiply by the percentage you set.
Placement level reporting is now available in each campaign. You will see where your sponsored product ads appear and how they perform in each location, thereby allowing sellers to make a more informed marketing decision. Here's how it works:
Create a new Sponsored Products campaign and select manual targeting.
Choose some of your best-sellers to advertise.
Select a placement bid adjustment for the top of the search.
Your base bid will apply to all other placements, as well.
Your base bid can be increased up to 900 percent
Product Targeting Improvements
This feature exists for manual campaigns. It gives the vendor additional control over where his or her ads appear in Amazon search results and product detail pages. Sellers can now target specific Amazon Standard Identification Numbers (ASINs) or product categories and refine them by price, brand, and star rating which ensures your ads appear to relevant audiences.
Product targeting means that you can now reach entire product categories or subcategories in just a few clicks. The steps include:
Creating a new Sponsored Product campaign
Choosing manual targeting
Selecting your products.
Selecting product categories to target
Narrowing your audience by refining your product category to target specific brands, star ratings, or price ranges
Automatic Targeting Improvements
Sellers can now adjust keyword and product aiming defaults in campaign manager. Depending on your ACOS, turn different defaults on or off, or bid up or down.
To get started on the new bidding and targeting options feature for sponsored products, you will need to:
Create a new Sponsored Products campaign
Choose automatic targeting and one of the dynamic bidding options
Once you have done so, Amazon will find relevant keywords and ASINs to be targeted based on the product you are advertising.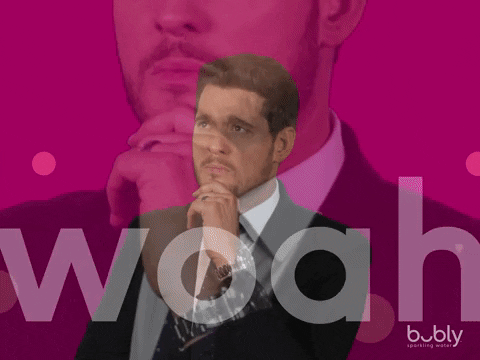 What is the Difference between Sponsored Brands and Sponsored Products?
The Sponsored Products promotion is available to professional sellers, book vendors, vendors of other types, Kindle Direct Publishing authors, and agencies. Products to be considered must fit into one of Amazon's eligible categories.
Sponsored Brands are advertisements that feature your brand logo, a custom headline, and as many as three of your products. Sponsored Brand ads appear on search results pages and assist you in achieving recognition for not only your brand but also your product portfolio.
Amazon Facts and Figures
Even for those who have sold on Amazon for a considerable amount of time, the new Amazon Bidding Strategies may take a little time to get used to and may take a bit more out of your pocket. Search Engine Land reports that 80 percent of people who currently advertise on Amazon look to increase their Amazon marketing spending within the next six to 12 months.
Although Amazon advertising is soaring, not all sellers know how well they are doing on the mega-site. The majority of users said they were not sure if their campaigns were valid or not. Hopefully, the 2019 reporting system will change some of this lack of information.
Advertisers share that poor reporting and optimization tactics were the principal problems for them on Amazon. Small businesses complained that getting support from Amazon client services was more challenging for them than it was for larger advertisers.
It's safe to say that some sellers may need professional assistance to navigate these somewhat complicated technical waters, particularly those that swirl around the sponsored products arena.
Fancy Seeing You Here!
You are not alone if you get butterflies in your stomach when you come up against some of the Amazon advertising methods. Amazon is a significant force with which to be reckoned. But you do not have to travel these waters by yourself. Clickmattic is a full-service Amazon Advertising Agency, and we offer effective Amazon advertising services.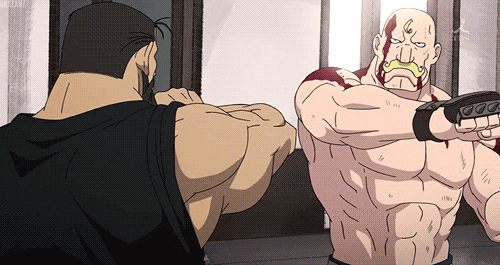 When you consider that as of September 2018, Amazon is the third largest online advertisement platform, you can understand how critical it is to learn how to use this megalith for selling your product. Only Facebook and Google out-advertised Amazon.
Our Amazon Pay-per-Click services work best for brands who are currently active on Amazon. But no matter what kind of seller you are, Clickmattic has programs that will make a difference for you and your products. How do we do this?
We build and manage all advertising
We also comes up with a budget based on all agreed terms and your unique goals
We provide and manage ongoing product optimization recommendations to increase your campaign profitabilities
Our team stays at your side with you every step of the way – you won't be left in the dark
You will work with a strategist from our company, a team member familiar with your type of product line, and we will communicate with you concerning every aspect of your Amazon advertising campaigns.
Contact us today for a meaningful consultation regarding your needs. We are managing, at this time, hundreds of thousands of dollars in advertising budgets and hundreds of campaigns for thousands of products on Amazon marketplace. We're sure we can be of assistance to you and your business.