Trying to acquire a high number of quality reviews with valuable customer feedback on Amazon can feel like an uphill battle. Throw in the fact that many consumers only feel compelled to leave reviews when they have a negative experience, and you're looking at marketing trouble.
Feel like the Little Giants when it comes to generating product reviews?
Luckily, there are a few battle-tested ways to boost your chances of a positive consumer experience and at actually getting reviews.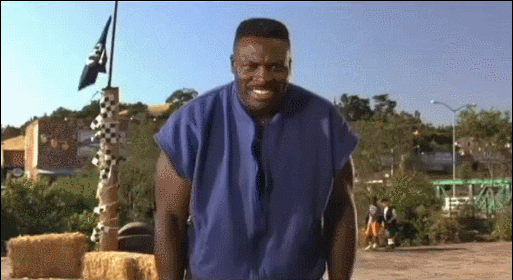 Before getting into the finer details of these methods, it's critical that you take one thing away from this piece: Amazon rewards merchants who keep everything that they do above-board. It can feel difficult to adhere to strict guidelines when you feel that you've thought of a way to benefit your business by skirting the rules – but you shouldn't.
👉 Play by the rules and you won't get burned. Jeopardizing your Amazon business is a bad, bad thing.
Sellers who engage in questionable business practices can be and are booted from the site daily. Keep your work clean and your nose cleaner and you'll be on your way to running a successful business through Amazon.
Read more from Amazon here: https://sellercentral.amazon.com/gp/help/external/200386250
First, the two primary methods via Amazon:
1. Amazon Early Reviewer Program (Seller Central)
The Amazon Early Reviewer Program gives you the opportunity to acquire reviews for products that are sitting with few or no reviews. Customers can purchase products that are a part of this program and, provided they submit a review within the offer period, can receive small awards from Amazon for their work to thank them for assisting future shoppers.
Those with products priced at at least $15 with fewer than five reviews are eligible to participate in the program. It will cost you $60 per SKU to participate; but you'll only be charged after receiving your first review for the enrolled SKU.
The Amazon Early Reviewer Program is a fantastic way to rack up a few reviews and get momentum going for your product; buyers are more likely to trust companies and buy products that other consumers have vouched for.
2. Amazon Vine Program (Vendor Central)
Amazon Vine is somewhat similar to the Amazon Early Reviewer Program in that it centers around reviews. This program invited Amazon's most trusted reviews to share their opinions about pre-release and new items. Selection as a Vine Voice depends on a buyer's reviewer rank, which is calculated through the quality and helpfulness that others feel about those reviews provide.
Provided you're actually looking to launch a new product on Amazon, this can be a fantastic way to get some buzz going around the launch. Products can be submitted into the program by paying a fee; this fee typically falls within the range of $2,500 to $7,500 per ASIN.
The injection of product reviews that Amazon Vine offers sellers is certainly something to be considered as you weigh your benefits against your costs.
The main reasons to utilize (and justify the cost) are:
Products without any sales traction (think new release to the marketplace)
Products where reviews aren't piling up, for whatever reason (<15 or so)
Products complex in nature, requires more social proof than normal (think high consideration)
Now, It's Time To Get Creative!
3. Amazon Product Inserts To Create A Tribe
Since most Amazon marketing happens online (even this article focuses on online marketing!), you might be surprised that you should be considering packaging inserts when you send out your products to buyers. These printed marketing materials are a fantastic way to connect with customers, share your business' story, advertise other products, and let consumers know that you're ready to hear their concerns.
From a basic marketing perspective, just about any sale produces the opportunity to upset. This become a problem on Amazon; they don't provide you with any of your buyers' personal information. After a sale, you could disappear into the ether and nobody would know the difference.
That's why utilizing inserts to promote and grow your brand is essentially your only method of forming a connection with your customer and letting them know that you want to sell to them; and we all know that a connected customer who feels valued by a brand is more likely to leave a review than a disinterested consumer.
4. Amazon Email Sequences to Engage
Also known as drip campaigns, email follow-up sequences send messages to consumers over a strategically-calculated period of time after a purchase has been made. Much like product inserts, these emails serve as an opportunity for you to get more connected to consumers.
You can offer them easy ways to provide feedback, ensure everything is going well with the product they purchased, and even send out relevant product guides.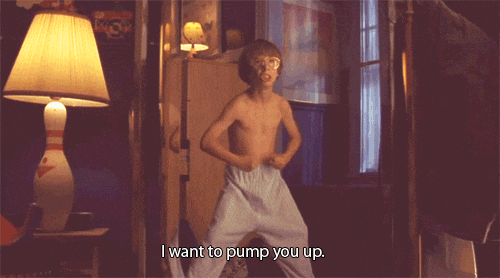 Helping customers get through any difficulties they may have with your product and letting them know that they have your company's support can be a huge driver for reviews. Many Amazon reviews feature mentions of fantastic customer service or helpful information that was included with a purchase.
Main Guideline to pay attention to here is:
"Unsolicited emails to Amazon customers (other than as necessary for order fulfillment and related customer service) and emails related to marketing communications of any kind are prohibited." – Amazon
Buyers want to know what to do with what they get and they want your help if they need it. Using email sequences to remind them that you have your back can generate more positive reviews than one might think.
** Also, remember – we don't recommend doing emails if you are selling on Vendor Central. Amazon is your customer – not the end-user. 
5. Bundle Amazon Products, Make it Fun
Consumers today are on the hunt for value– and you can give them the satisfaction of a good deal without much effort on your part! Bending product that are complimentary or including small freebies with your orders is a fantastic way to present buyers with a deal.
Not many retailers who use Amazon rely on this marketing tactic, either, so you'll also be setting yourself apart from the crowd.
Including products that improve or enhance customer's experience with the primary item they're buying can also help lead to a better buying experience and, therefore, more positive reviews.
6. Amazon Customer Service Has To Be STELLAR
This one is a no-brainer. There's no fancy advice or clever thinking behind this piece of advice. Providing customer service that you can stand behind and that consumers can rely on can make the difference between a customer base that's loyal to your brand and a horde of angry consumers.
Taking time to be personal with the people who contact with you and be thoughtful in your marketing will set you miles ahead of your competitors.
If you want to get more Amazon reviews, taking the time to prove that you and your company are review-worthy is half the battle. This can be done through superior customer service and through utilizing the host of other marketing options discussed here.
Need Some Help?
Nobody has to have it all. You don't have to struggle to keep up with creating innovative item bundles while you worry about paying off bills from Amazon for the Vine Program; but taking the time to work through each of these steps and figure out what's right for you is a surefire way to get more Amazon reviews and increase customer satisfaction.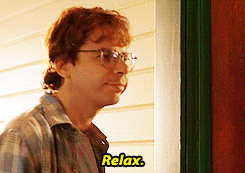 Contact us today if you're interested in learning more about how Amazon reviews are key to boosting your sales and to creating happy (and hopefully) return customers.