The Amazon Buy Box is the white box on the right-hand side of the Amazon product elements page where customers can add items they are purchasing to their virtual cart. Not all merchants are qualified to "win" the Buy Box. Only those businesses which have accrued outstanding seller metrics may have a probability of winning this treasured spot.
Is the process of getting such valuable real estate on the Amazon seller pages worth the trouble? Some say that 82 percent of Amazon sales go through the Buy Box and an even higher percentage when a shopper purchases on a mobile device.
How to Be a Winner
What sellers need to know is how Amazon's algorithms work, to increase their performance on relevant variables. With this knowledge, they can improve their chances of winning the Buy Box and outselling their competition.

The First Step Towards Success
Some of the so-called secrets about selling on Amazon are obvious. One of the most noteworthy examples is that many people fail to follow Amazon's setup rules. Sellers must ensure that they:
Fill in all the blanks on the Amazon setup files
Follow all of Amazon's rules
Pretty easy, right? Well, there are a few more pieces of info involved.
Understanding Amazon's Buy Box Algorithm 
When sellers catch on to Amazon's algorithms, they will have a basis on which to increase their performance on the site. These improvements will increase the chances of winning the Buy Box and outperforming the competition.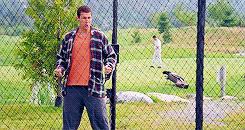 Some Changes to the "Box"
If a product sells at a lower price outside the Amazon platform, the company removes the one-click buy button. Instead of an "add to cart" button, customers will view a "see all buying options" button (Phantom Button). The takeaway is to price your products competitively.
The Perfect Order Percentage Score, which historically had a measurable impact on the Buy Box, was removed from Seller Central. Now, Shipping Time is the new kid on the block for securing a Buy Box position. On the negative side, if a seller gets a 4 percent delay threshold, his or her account could be suspended.
Now there is also a Buy Box for booksellers.
A study out of Northeastern University found that low price, the percentage of positive reviews, in some cases, algorithmic selling, and good old-fashioned luck can get you into the Buy Box hall of fame. They also discovered a direct correlation among algorithmic repricing, higher Buy Box share, and increased profitability.
The increase of price wars on Amazon makes winning the Buy Box more competitive than ever.
Only sellers with a Professional Seller Account are eligible.
Amazon only considers new items for Buy Box.
Your inventory of the product picked for Buy Box must be more than adequate.
Amazon Advertising and Keywords Matter
An excellent strategy for Amazon selling is to advertise products for which people are searching. If a product is trending, use all the keywords that are trending in the listing category, to get your product found.
Remember that Amazon is a massive website, and all its listings end up on Google's index. This fact adds up to plenty of visibility for your product.
Selling on Amazon Requires Attention
Amazon's private label, Amazon Retail, will almost always be the Buy Box winner. Amazon Retail has intelligent software that lowers prices to match that of sellers who have decreased their costs. Amazon is not worried about losing money. Individual sellers need to know that competing on the same listings that are offered by Amazon Retail is not a successful, long-term business model.
Fulfillment by Amazon (FBA) is offered to all third-party sellers, meaning the seller can put his or her product in Amazon's network of fulfillment centers and Amazon will ship the items to the seller's customers. These products are also eligible for Amazon Super Saver Shipping and Amazon Prime.
Sellers are not allowed to market or re-market to customers who have bought their products. Small businesses who use Customer Relationship Management Systems on their sites may not do so on Amazon.
Every Amazon seller is required to answer customer inquiries within 24 hours, no matter the day or time. If a small business cannot meet these requirements, it may not be a good fit for Amazon.
Amazon gives rights to brands that have a registered trademark, Global Standards One-Sourced Universal Product Codes, and branding on its packaging and physical product.
Running an Amazon seller business means having to meet the high-performance standards that Amazon requires of its sellers. Third-party sellers need to continuously appraise their product sourcing advantages and ongoingly bring a different mix of new products into play about every six months.
Amazon is competitive, in case you haven't noticed. You need a realistic understanding of what qualifications a small businesses needs to make it on Amazon.

Tried and True Tips
If deciding to sell on Amazon seems overwhelming, remember these suggestions:
Start small. Put only a few of your products on the site and take a while to get used to the process itself.
Consider making some of your existing products "Amazon Only" brands. Giving a product a new brand name can get you access to Amazon's massive customer base.
Get some help. Any investment in appropriating assistance will be worth it.
Take an objective look at your products images, the information in your titles, and the price for which you are selling a given item.
Optimize your Amazon Listing Title with elements such as brand, material, size, color, packaging, and more.
Think like a buyer or category associate.
Check your Amazon metrics daily in Amazon Seller Central.
Make sure your metric levels never fall below:

97% for On-Time Delivery, 95% for Valid Tracking Rate, above 4% for Late Shipment Rate, above 2.5% for Cancellation Rate; over 14 days for Shipping Time, and more than 10% of messages over 24 hours for Customer Response Time.
Can We Help You Out?
What we have shared with you, and so much more, goes into making money from selling on Amazon. Helping our clients become successful Amazon sellers is something we do every day. It is our pleasure to come up with ways to make what is complicated more straightforward to clients.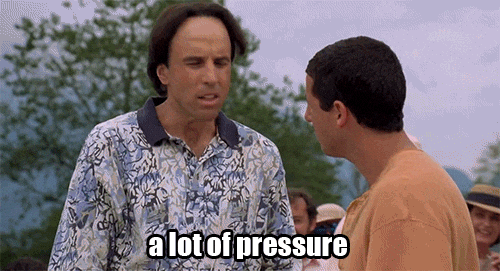 Contact us today and let us share the many ways our company can assist you in improving your Amazon position, advertising, and, most of all: sales. We will check out your listing and share advice on how we can improve your bottom line.