Since Wayfair is a company that spends $450 million a year on advertising, we're pretty sure they are experienced in positioning a brand to drive purchases. Now they have added an innovative shopping tool that is going to get your brand featured on premium Wayfair real estate.
In some cases, your product will appear on the first Superbrowse page of Wayfair's site. Sounds exciting, right? Well, indeed it is because sponsored products get plenty of attention.
The Wayfair platform has…
778 million monthly page views
39 million monthly unique additions
100 pieces of content published each month
Social media following of more than 3.3 million.
Wayfair Sponsored Products
Once your product is set up. Here's what Wayfair is going to do for you:
Drive awareness of your product
Accelerate sales of the item
Introduce new products when available
Increase specific product visibility
Influence sales mix
Improve sort ranking
Get excess inventory moving
Get your product seen on any desktop or mobile device

Sponsored Product Set Up and Maintenance
Here's how products are set up:
Sellers bid to promote stock keeping units (SKUs) within their related class of products (no keyword bidding included)
Product owners only pay for the clicks on their products
Reporting tracks "Return on Ad Spend" (ROAS) in an accessible and comprehensive manner
The included self-service tool has on-demand support from the Wayfair advertising team
Campaign Set Up
Five simple steps will get you started:
Deposit money into your Wayfair Wallet
Establish your campaign dates
Select the products you will promote, along with the max bid price
Set daily spend caps by SKU or campaign
Measure your product's performance and optimize
You can get started today by visiting partners.wayfair.com. The Wayfair Media Sales team will answer any questions you have. Additionally, you can email the team at sponsoredproducts@wayfair.com.
Comprehensive Reporting
Your built-in access offers performance reporting on a campaign or product level which includes:
The ability to filter built-in visuals by campaign or date
Reports that you can download at campaign or product level
Monitoring of Cost Per Click (CPC), ROAS, and other significant metrics to advise you on how your campaign is faring.
Access to exclusive insights (i.e., how many customers are clicking on your product)

More Wayfair Stats
Wayfair spends $450 million each year on advertising which means that they have the expertise needed to position your brand and to drive customer purchases.
Wayfair offers innovative shopping tools and an always evolving product catalog. Their data-driven approach to marketing makes it an exciting site for their customer base.
The company's sponsored content and featured videos make it an optimal location to share your story, create brand recognition, and engage with your customers.
And, their customer behavior analytics guide 37 million Wayfair customers through their buying experience.
The Ins and Outs of Sponsored Products Advertising
The idea of sponsored products, mainly if the products are sponsored by a successful company like Wayfair, may boggle your mind a bit. But don't let the scope of making this decision stop you from jumping on the bandwagon and getting your product noticed and sold. Here at Clickmattic, we partner with brands to maximize sales. And, we do this by using our world-class managed services platform.
We deliver outstanding services, high-level consulting, excellent client relationships, and the best communication skills available. We know the ropes on how to help you empower your brand.
The service we offer our clients is to assist them in managing their marketing and advertising. Now, we also give our e-commerce sellers a one-stop solution for figuring out how to get their brand seen and sold.
How We Can Help with Wayfair Advertising
Because we have worked with Amazon sellers and their sponsored product ads intensely, we are excited that Wayfair is now opening its door to sponsored products, as well. What we have accomplished on Amazon, we can share now with sellers on the Wayfair platform. Sponsored product activation can gain you positions in search engine optimization that often take months to achieve organically.
Sponsored brand ads pop up above the central fold of search engine pages. This type of marketing also allows you to advertise more than one product at a time, which is a unique and powerful difference.
Photography for Wayfair
So what about the product display ads used for your sponsored product advertising display? Well, it's a fact that better product photography drives more clicks and conversions. Taking photographs for marketing purposes is a learned skill. Our experienced and knowledgeable digital media team understands what images will engage shoppers and how to make photos crisp and clear. We optimize all our photography for the web.
Our Wayfair Photography process includes:
Submitting your order
Sending your products
Communicating with the photographer
Creating lifestyle and detail images
Capturing the correct angles at the right moments
Proven Methods for Selling on Wayfair
We love Wayfair and have extensive experience working with and managing Wayfair Extranet.
Curious about Wayfair?
We can help:
Assistance in building a robust e-commerce foundation
Support and guidance on adding any or all layers of our marketing and managed services offerings
Help in the deployment of each of your growth stages with the platform
Our expertise gained from partnering with brands in almost 30 categories
Added time which allows you to focus on other areas of your business
Prices tailored to your business's unique Wayfair needs
Open and transparent communication concerning your account
At Clickmattic, we believe that trust is what makes for a successful agency and client relationship. We take plenty of time and energy to learn about your business; analyze your marketing position, and understand what your goals are. We found out early in the game that the better we listen to our clients, the better work we produce. We think the campaigns that are most successful are the ones on which we collaborate with our partners.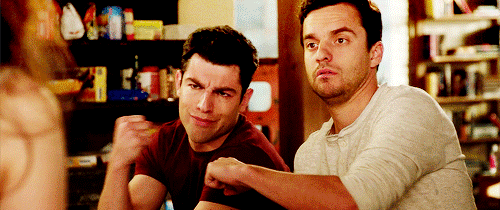 Businesses and ideas come in all sizes and types. That's what makes our job so intriguing and fulfilling. We are really into creating for a purpose.
Join with us and see if you begin to enjoy the journey a little more, too! 🙂